Riverbank Outfitters
6000 River Road
New Braunfels, Texas 78132
(830)625-4928
---
On The Guadalupe River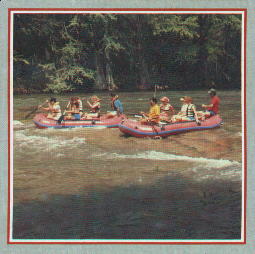 Send email and request to riverbank@nbtexas.com
---
Riverbank Outfitters has a full line of rafts, tubes, and inflatable canoes for your every outfiting need. We invite you to come and enjoy the beautiful and scenic Guadalupe River in the heart of the Texas Hill Country. The Guadalupe River, from Canyon Dam to New Braunfels has long been recognized as one of the most exciting float trips in the Southwest.

---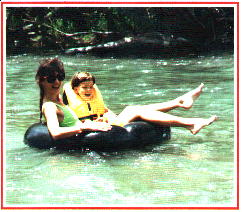 Our store carries almost anything you might need to make your float trip more enjoyable... snacks, soft drinks, sunglasses, river wear and a full complement of rental equipment. For a souvenir of your trip pick one of our extensive line of T-shirts and mementos. Bring the kids for safe fun on the Gaudalupe River.

FROM AUSTIN AND DALLAS: take IH-35 south, exit #189 and turn right onto loop 337. Travel for 4 miles to River Road. Turn right again. Riverbank is 4.5 ahead.

FROM HOUSTON: take IH-10 west. Take exit #607 to Highway 46. Turn right and drive 16 miles to River Road. Riverbank is 4.5 ahead.

FROM SAN ANTONIO AND CORPUS CHRISTI: take IH-35 north and exit Loop 337(exit #184). Turn left and drive 5.2 miles. Turn left on River Road. Riverbank is 4.5 miles ahead.
---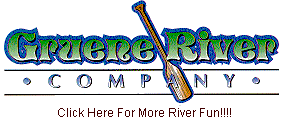 It's fun and easy to be outfitted by
Riverbank Outfitters
---
This page was created by
Web Page Design & Construction
Another creation of Texas Hill Country Life On-Line